Google Marketing Platform
A unified advertising and analytics platform for smarter marketing and better results.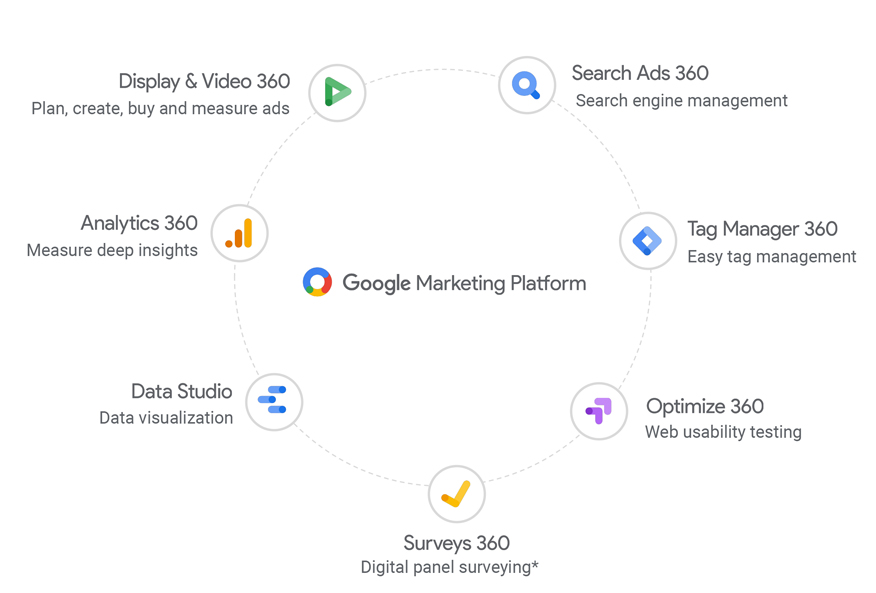 Google Analytics
Understand your customers so you can deliver better experiences.
Data Studio
Bring your data to life with engaging, customizable reports.
Optimize
Create personalized experiences and run website tests.
Surveys
Get fast, reliable opinions from real people.
Google Tag Manager
Manage all your tags without editing code.
Display & Video 360
Reach today's always-connected audiences wherever they are.
Let's partner up.
Whether you're looking for help with a single project or a bigger, long-term partnership, We have the resources and expertise you need to help you achieve more with your marketing.
Contact Us